We make videos that
bring companies to life
Who are we?
We're the ducks—a crew of kind, thoughtful creatives who've been crafting killer videos since 2011. We're marketers, advertisers, writers, animators, designers, editors, directors and producers. But above all else, we're your video partners. Over the years, we've worked with businesses of every size—from plucky start-ups to the Fortune 500. And every time, our approach is the same:
We dive right in.
Learning all the ins and outs of your business, your brand and your goals is what propels us. We believe in asking all the important questions, plus some fun ones that get the creative juices flowing. And usually a stupid question or two for good measure. After all, we shouldn't be the only ones having a good time doing this.  With every bit of knowledge accounted for, we get to work on what we do best—building creative video concepts that solve your problems and look darn good doing it. And of course, you'll be there with us every step of the way.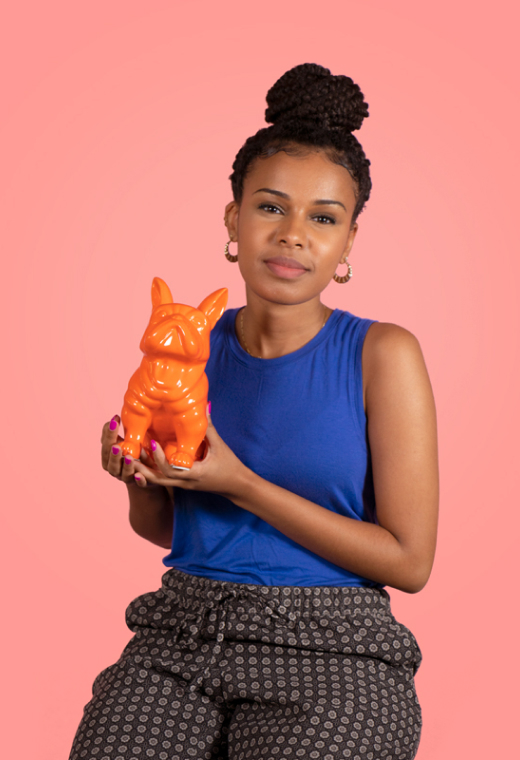 Nick Roth
Editor/Director
Jake Allen
Associate Creative Director
Rachel Bowers
Operations Lead
Theresa Brooks
Executive Producer
Colin Hogan
Managing Director
Jarrett Hothan
Lead Writer
Laura Irons
Director of Partnerships
Ossian Mendoza
Art Director
Aimé DeLattre
Art Director
What started out as one small project, has turned into a series of six (and counting) projects – both live action and animated explainer videos productions. The reason we keep coming back for more is because the Demo Duck team is fantastic to work with. They operate like pros. They're in firm control of the process and guide us from start to finish. They always add lots of creative ideas. And the end product always surpasses our expectations (although they keep raising the bar for themselves). I highly recommend Demo Duck to anyone looking to for an animated explainer video production company.

— Joe Pych, Bionic Ads
Some memories with our creative partners
We've had the chance to create videos with talented folks near and far, usually by collaborating online. But luckily, we've gotten the chance to hang out with a bunch in person too. So take a stroll, or scroll, down memory lane with us.
Why work with Demo Duck?
Because you need more than just a video, you need a partner. We work with you directly, developing ideas and video concepts tailored to suit your specific needs. Not sure what you need? We'll figure it out together. Our videos tell stories, educate customers, simplify the complex, and humanize brands. We love clever concepts and head-turning styles, but we know a great video needs more. From the first meeting to the final file, we're fully focused on your business objectives and ensuring your content delivers results.
What types of videos do we offer?
Simply put, if you need a video, we can make it happen. We have the know-how and experience to produce branding videos, TV spots, explainer videos, screencast tutorials, company story videos, customer testimonials, demo videos, and more. We specialize in techniques including 2D and 3D animation, motion graphics, cel animation, stop motion, live action, papercraft, and screencasting. We're also up for tackling puppetry, claymation, and that trendy new thing we haven't even heard of yet.
How much does a typical video cost? What's the typical production process?
Cost depends on a variety of factors including video length, style, and complexity. To give you a general idea, a single, custom 2D animated video typically runs between $20,000-25,000. Looking to produce a series of videos? Love it! We're always ready to discuss package pricing to consolidate costs.
For live action videos, the price is typically based on the number of shoot days, on-set talent, and the shooting location. Customer Testimonials and Company Stories tend to be in the $12,000–15,000 range. Meanwhile, scripted live action videos can range anywhere from $40,000 to $60,000+. That said, don't let numbers scare you. Get in touch with us to tell us more about your project, and we'll let you know what costs to consider.
What's the typical production process?
You'll complete a thorough creative brief and talk it through on a discovery call with your project team—including a dedicated producer, writer and art director. After that, our team brainstorms creative ways to tell your story. Then we'll present up to three concepts for you to choose from. Sometimes, one killer idea that gets explored in-depth with a full treatment. With the concept approved, we'll write your script and follow it up with a storyboard. And depending on the type of project—animation or live action—we'll dive directly into production.
How long does it take?
Not to sound like a broken record, but it depends. Great, target-hitting videos take time to produce, and we don't believe in cutting corners or sacrificing quality. On average, you can expect 8-12 weeks for production time, which includes the time required for your input, feedback and revisions. Sometimes things move a lot quicker, and sometimes we may need to hit the breaks before moving forward. It all depends on how quickly we can get feedback, how many revisions you request, and the overall complexity of the project.
How do feedback and revisions work?
Creating a video with Demo Duck is a team effort and collaboration is key to making something successful. We look at our clients as the end-all-be-all content experts. In turn, we ask you to trust us as the expert on video production. At each step in the process, you'll have time and opportunities to provide essential feedback through our built-in revision process.
What's involved in getting started?
The easiest way to get started is to simply get in touch and let us know what you're looking for. If it feels like a good fit, we'll provide a formal proposal to show just what we can do for you. Once the proposal is approved, we'll send along a Video Services Agreement with an initial invoice for 50% of the project total. We'll also provide a creative brief for you to complete and then schedule our kick-off call.
How long should my video be?
Audience attention spans aren't getting any longer. For that reason, we try to keep our videos as succinct as possible—usually 30 to 120 seconds—while still conveying all the necessary information. Making something digestible means we can't always cover every single marketing bullet point. And that's okay. The videos we make are often meant to give viewers just enough information to entice and get them interested in taking the next step.
Who owns the rights to the video?
You do! Your final video is just that—yours. The full copyright details are outlined in our Video Services Agreement.