We also wanted to thank everyone who made amazing videos this year – not just those on the list. As we enter our sixth year as a company, we continue to be amazed at the awesome ways businesses leverage the power of video. Here's hoping 2016 will see more of the same!
Branding Video
Honda "Paper"
This broadcast commercial spot was developed with the wizard behind PES and it surpassed the very high standard we've come to expect from him. The stop motion piece is unlike anything we've seen and the sound design is the cherry on top. To learn more about how this came together take a look at this behind the scenes video.
Explainer Video
QuizUp "Come at me"
It seems simple, right? A few people that use the app tell a connecting story. But the performances, editing, style, outfits, and script make this seemingly simplistic video very addicting.
Product Video
Fridababy "Windi"
When we were approached by the fine people at Fridababy we couldn't have been more excited. Although their products may not be highly discussed, they're life-savers for parents. On top of that, their brand's sense of humor was something we could get behind (no pun intended). Creating the above video with them was a toot…I mean hoot.
Video In Email
Wistia Enterprise Plan Announcement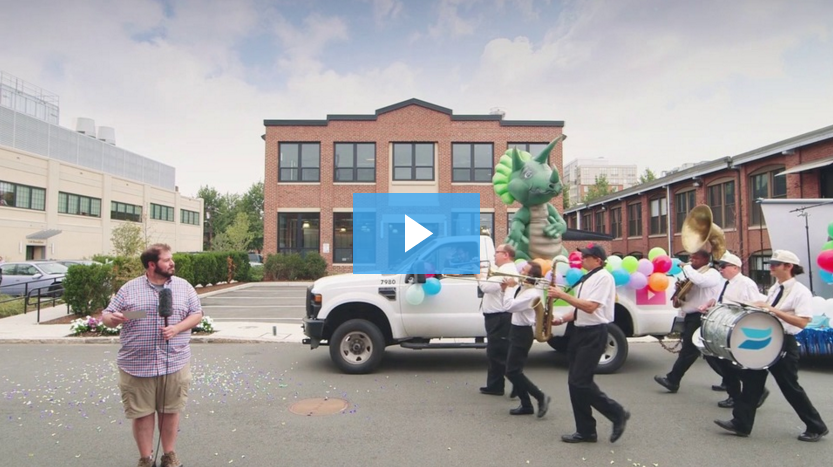 Single take videos are usually pretty engaging as we can't wait to see where the camera will take us next. However, instead of a long follow shot Wistia chose to mount their camera to a tripod and choreograph an elaborate parade to announce their new Enterprise Plan. It was one of the most entertaining emails we've opened. But as you can see from this behind the scenes post, it was no easy feat.
Customer Story Video
Saucony "Runner. Cartoonist. Cake Lover."
As prospective customer's get closer to a purchasing decision it often helps to hear from current clients before making that choice. These types of customer testimonial videos involve a "talking head" with some b-roll thrown in to boot. However, this category saw some amazing entries throughout the year from Squarespace but we had to give the edge to this unique, mixed-media gem.
Educational Video
Butte County Foster Parent PSA
Homer pick alert! What can we say? We just really enjoy the clean visuals inspired by the landscape of Butte County. Not to mention the smooth transitions that help convey an important message in this educational video.
Holiday Video
Khanna\Reidinga's "The Christmas Human"
Weird. Amazing. Memorable. Adweek was kind enough to compile a ton of holiday cards (and videos) a few weeks ago but this European agency's one-of-a-kind concept was a stand out from the comments section. It's worth rewatching for the finer details that exist in this alternate reality.